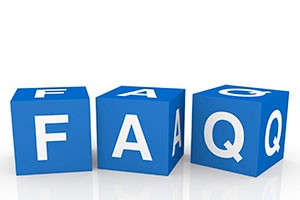 What is the current K-1 Visa Timeline?
Completeness of documents and information provided therein and the service center used for the application are among the dominant factors that affects the waiting period for K-1 Visa applicants. Therefore, it is important for applicants to provide truthful information as well as a complete set of documents as this can delay the application process.
Also, the service center should be driven and expert enough in United States immigration to handle K-1 Visa applications so that it can easily detect and address any deficiency that the applicant has.
Can the K-1 Visa be obtained faster?
Different service centers employ different ways to obtain faster processing rate of K-1 Visa applications but the United States immigration agencies have a timeline of their own. Visa applications are greatly affected by these agencies timelines but when the service centers employ various means plus their expertise, this timeline ma
Visa service centers employ various methods to shorten the timeline of visa processing.
Law Firm ensures for to six months of processing period. Check out their page.
Do a Thai Fiancée need a work permit in order to work while in the US?
Working in the United States while on K-1 Visa requires the individual to secure a work permit first before doing so. When the K-1 Visa holder and her American citizen-sponsor get married and the former applies for an adjustment of status, she would need to apply for another work permit.
If the applicant of a K-1 Visa has children, is it possible to bring them with her to the US?
It is possible for a K-1 Visa holder to bring her children to the United States but not on K-1 Visa but on the derivative K-2 Visa provided that they are qualified (unmarried and below 21 years old) and their names are included on form I-129F as filed by the American citizen-sponsor.
After the US Embassy Interview, will the K-1 Visa be issued immediately?
Depending on the procedure followed by the United States Embassy where the applicant is from but in Thailand, the embassy there usually issues the visa within a week after the interview. However, every applicant must remember that this varies accordingly.
Do a permanent resident allowed to sponsor someone for a K-1 Visa?
Permanent residents of the United States cannot file for sponsorships leading to K-1 Visa as only US citizens are allowed to do so.
What if the fiancé(e) was pregnant but was not disclosed?
Chances are, the application would still be processed but it would be better to speak with immigration lawyers or immigration consultants to ascertain the circumstances behind the situation and also for further legal advice.
Are K-1 Visa holders allowed to leave the United States temporarily after marriage for honeymoon abroad?
Yes, it is possible but the K-1 Visa holder must immediately apply for an adjustment of status right after marriage. She must then apply for and granted with advance parole before leaving the United States so as not to jeopardize her application for legal permanent residency.